Some of My Best Friends
AKA My Vans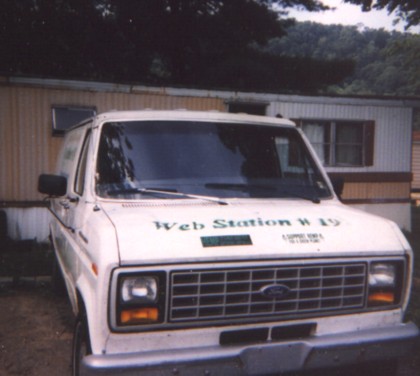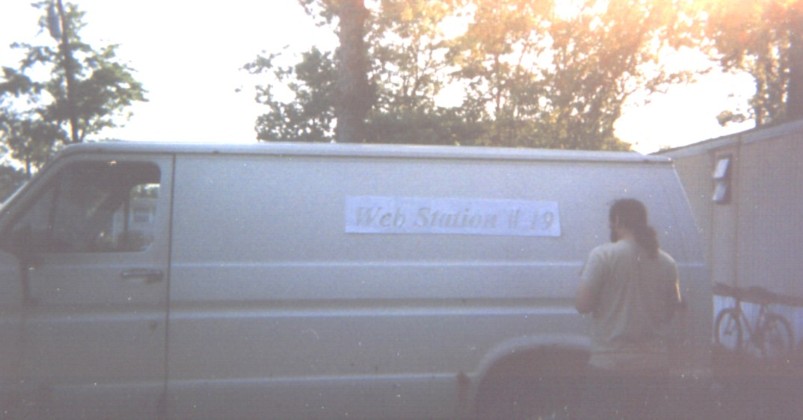 I was talking to my soulmate on the phone one day and I slipped a couple of times and said we instead of I. Being generally suspicious, she immediately questioned just who it was I was with? Other than the thousands of people at the Sioux Empire Fair no one, I replied. Then why did you say we twice? I don't know, I replied thinking quickly, "I must just be wishing you were here with me." I am pretty good at thinking on my feet but the truth is even stranger. I have had a constant companion on this 7000 mile trip. I drive an 1986 Ford van, she is approaching the quarter million mile mark and this trip will likely be her last hurrah. I only paid $500 for her three years ago and she has been good to me and I have been good to her. I guess it's most likely a genetic throw back to a man's horse being his best friend. Yes I do occasionally speak to her but she never answers back (neither do horses) and saying "we" makes the trips feel not so lonely. Little words of encouragement do seem to help her. She may not answer me but she does speak to me. That valve clatter when the oil is a bit low, the hum of a soft tire or the pssh sound she makes when I turn her off after a hard day...

The Activist Van Friend Home or Office?
Now my strange love affair didn't begin with her, she is the sixth Ford Van I have owned, but only the third I've loved. My first was a white 1975, she was hardly a virgin, had seen some real rough days. The dealer said she had 114,000 miles, but in retrospect I think it may of been 214,000. I bought her for $300 and the engine began knocking even before I got her home. I gave her some heavy oil and a little love and she gave me almost two years service, before that old 300 six just got too tired. She then became a parts van for my all time favorite. My greatest affair was with the 1978 Van, white and pure like this one, She was a refrigerated one ton with an extended box and monster 16.5 tires. She had only 160,000 miles when I bought her and was a $600 bargain machine. Besides being the the back bone of my business, she actually served as my home for a few months. Ten years later she was at 435,000 miles, when I sold her to a man who said he was going to use her for back woods wood gathering on his farm. I would like to think she is still chugging along and gathering wood on a dusty back woods road somewhere in Pennsylvania. So I ask you, How can you not love friends like these.

Van #8 one of the most recognized vehicles in the country?

Evolution 1998 - 2012





The Activist Van currently looks like this


Mural Real Close up

and his cousin the 2012 Campaign Van looks like this...


Driving spiders crazy
the center of the earth ganja social Global Warming the Greenhouse effect change the game whose Red White and Blue Van constitutional convention economy medical marijuana teflon ron here bigotry agrarian prying eyes of big mother drug war World Peace direct democracy pay it forward mark twain for president when extra meat John Galt jr activist lovers