State College Protests
May and June 1998
5/7/98 Several people smoked this week no police or media present. I gave a short speech which Julian liked enough to post at his web site.
5/14/98 About a dozen people or so gathered for today's protest. Julian spoke, Julian smoked Rest of us watched.
5/21/98 Julian couldn't be here this week, Carla gave the normal speech on his behalf. Then silent Charlie finally had something to say and I don't think you could have stopped him with a riot squad. I was designated smoker. I was a little late but I got really stoned with Samar and then gave this speech.

5/28/98 Good crowd this week Carla got things going Ken Krawchuk hosted the remainder. A group of about seven persons formed a circle and breaking the rules of protests, passed a glass pipe around. I gave a version of this short speech.

An interesting note: Just before the protest a gentleman, who lives a couple miles from me told me this story. He recently was driving someone else's car and was pulled over. A search of the automobile turned up a joint, which was not on the person in question. He was immediately taken to jail and a search warrant was issued for his home. Officers search his home and found no drugs of any sort, but they confiscated his computer system in case there were details of drug deals on the hard drive... Perhaps they thought he was me?
When I wrote Marci in cyberspace several years ago everybody said that it was unrealistic, that could never happen in a free society

6/4/98 Very small crowd this week. But almost everyone smoked. Julian announced that Alan Gordon has been arrested and is in centre county prison until his trial. Confirmation of the Bellefonte protests was also announced.

6/11/98 Julian and several others smoked, a lot of talk about what happened in Bellefonte. No police no press. A couple of freedom fighters said that they lit up an hour after the rally while walking down College ave. No one seemed to notice...

6/18/98 About 40 people showed up for the rally. The police did not appear again! No one had any ganja, so no-one smoked marijuana. However Heicklen wore a genuine marijuana leaf in his hat.
6/22/98 Julian Held his first official smokeout in Bellefonte Pa and finally got his wish. After smoking his traditional joint, he was arrested and carried off by Bellefonte police, while honeybud and mari jane sang the national anthem. He is being held for $10,000 bail... Maximum fine for his crime in pa $500.. hmmm
6/25/98 State College quite a few people showed up as did the police. Penn State Police informed us prior to the rally that "it was against the rules" to use the mega phone. No one ever mentioned this rule during the past five months. We discussed crossing the street, but College township police also choose to attend the rally. Samar did the speech this week, no one smoked during the protest.
The Protests continue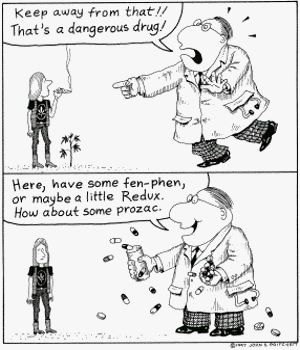 *** other protests


driving spiders crazy since 1995 Nadar prying eyes of big mother drug testing protest hempfest Seattle evolved libertarian change the game pay it forward rent too high chronic pothead Ronald Gascon for President in 2012 buzz organs ditch weed ganja election 2012 future help economy phoenix