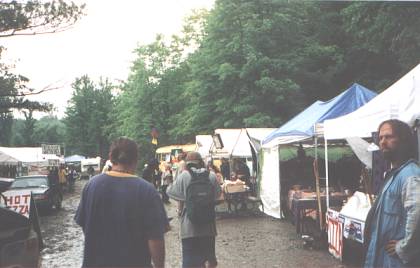 9th Hempsplash / Whee Festival
July 29-30th, 2000
Echo Lake, Afton NY
Thousands of peace loving music and pot fans gathered to see what happens when
Damn Sam Productions and High Times magazine get together. It was very very Wet, it poured rain all weekend,
but the damp people smoked a lot of dank and hung out thinking it had to stop sooner or later. It didn't...

Speaking Both Ima Rae Gaskin and Saint Stephen Gaskin
Other Speakers, included John Galt jr. and Julian Heicklen
Featured Bands David Nelson Band and Hypnotic Clambake


My personal high lights of the weekend where Grandma chads keif chocolates, and just getting to be in the VIP room when they were doing the cannabis cup tasting,
I didn't get to be a judge but, the room was so smokey, I not only got a second hand buzz, I got so stoned I had to sit down for awhile and got more stoned...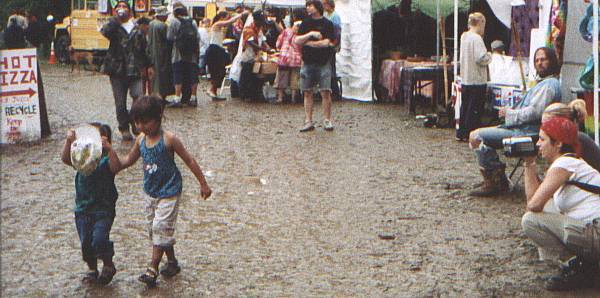 Who says you can't have fun in the rain?

Back to what happened
driving spiders crazy since 1995
mojo rising Zoo Who Kate Jen durkin mission impossible field tommy chong where were you Raquel natural states rights wood smokes Marijuana Courtney Cox mind spirit anarchy ganja 420 Activism Rent is too damn high sherlock holmes willie nelson timberlake perkins nancy botwin Ronald Gascon 2012 naked Goldie Hawn Carrie bonds president quiet resolve of my ego fling Jennifer Aniston Capitalism Quantum Leap phoenix mind freak prohibition trip naked who Marijuana Party 2012 war on drugs paradox of voting HEROES PATRIOTS square as a box turtle fences freedom quiff squabble mojo rising 8k.com feedreeder 8k race run ganja hashish benefits Search post office drug test panel can you smoke hemp leaves american dream today george carlin voting free cannabis traveling